Miei Adorati! Dopo aver pubblicato la mia scelta tra i libri migliori di questo 2019, è arrivato il momento di dare spazio alla vostra voce e scoprire la cover che, tra tutte, ha conquistato il vostro cuore soltanto con uno sguardo! Le storie che leggiamo tra le pagine dei nostri libri preferiti sono in grado di trasportarci in mondi fantastici e nella pelle di personaggi in grado di farci vivere emozioni indimenticabili. In questo, le splendide copertine che sfilano ogni anno nell'Atelier e sui nostri scaffali non sono poi così diverse: come è facile comprendere dalle eccezionali finaliste di quest'anno, una cover ben realizzata è in grado di raccontarci una storia che può colpirci prima ancora di aver letto la prima parola contenuta nelle sue pagine. Quello che a prima vista può sembrare una semplice rubrica basata sulla mera estetica, è in realtà una sfida tra piccole opere d'arte, in cui solo chi riesce a solleticare la nostra immaginazione e suscitarci emozioni ha speranza di spiccare tra le altre. Siete pronti, allora a scoprire la vincitrice di questo 2019?
ECCO LE COVER FINALISTE CHE HANNO CONCORSO ALLA FINALE!
1. NIGHTBOOKS
2. SPIN THE DAWN
3. A THOUSAND YEARS TO WAIT
4. FLUNKED
5. THE GIRL THE SEA GAVE BACK
Secondo i vostri voti la cover vincitrice, regina assoluta di Cover Love 2019 è...
THE GIRL THE SEA GAVE BACK
A sorpresa, è una delle ripescate di quest'anno ad aggiudicarsi la corona del 2019! Ma guardando bene questa meravigliosa cover, è poi davvero una sorpresa? L'imperiosa figura di Tova, la giovane protagonista di questo fantasy avvincente, si erge contro un cielo che minaccia tempesta, svettando tra le onde pronta a incoccare una freccia e lottare contro le prove che il destino non mancherà di porle davanti. Un solo sguardo è sufficiente a catapultarci nella sua storia e a farci desiderare di leggerla tutta, fino alla parola fine. Cos'altro si può desiderare di più da una cover? Complimenti alla vincitrice!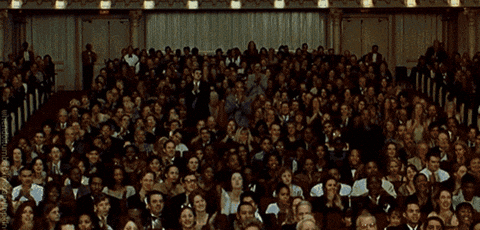 La prossima settimana Cover Love ritornerà nella sua consueta veste, con tre splendidi libri da scoprire e altrettante, bellissime copertine da votare.
Non perdetevela!